Things I love:
1. The person who suggested filling plugs (pacifiers) with water and freezing them.
2. The frozen water filled plugs. Lillian will not chew on any teethers or wet washcloths or anything, but she LOVES the frozen plugs. We now store or arsenal in the freezer.
3. Our new water bottles. They are the On The Go bottles from Nalgene. Not only is it a Nalgene bottle, which I love, but it is slim enough to fit in most cupholders, including that of the stroller. But it also has a flip top nozzle lid. It is completely spill proof, yet you don't have to screw off the lid and be mammoth mouth to drink out of it.
4. That our daughter will eat anything. Including chicken, ribs and roll from Busch Gardens yesterday.
5. That R bought me flowers on Saturday "for no reason" and he took Jack's birthday present to the post office all by himself. PS-I think the roses were because I got up 5 MILLION TIMES in the night with Lillian over the last week and he didn't at all. But if he wants to call it "for no reason" thats fine with me. I'm just enjoying them.
6. TiVo
7. The Smart Shopping Cart by Leapfrog. Lillian loves it. And walks pushing it. INSANE. It was supposed to be a Christmas present but I'm pretty sure we're going to have to leave it out as she's learning to walk already.

8. My new reusable shopping/gift bags from Toys R Us. They are bigger than any others I've seen and they have many super cute designs, with just a small Toys R Us. This is so you don't feel like a retard walking into Kroger with a Target bag and vice versa. I have been using them for everything and will be using them to give gifts in as, at $1.49, they are no more than a regular, disposable gift bag. (Unfortunately Google could not show me a picture of the bags, I will try to take one with the next batch of uploaded Picasa pictures-but trust me, they are super cute!)
9. Lillian is not crawling yet. YAY!!! But she's really close unfortunately. We just bought some "crawler covers" aka leg warmers to help protect her sad little knees which are all rug burned up.
10. Lillian's Halloween costume. I won't say more now so I'll leave you in suspense.
12. The bright idea to use a pipe cleaner to clean out reusable straws. Excellent for sippy cups with straws.
13. The backyardigans. Could you get any cuter than Tyrone, Pablo and Uniqua? I don't think so. Although their theme song could use some work.
14. That the View is back in live production and Oprah is soon to follow.
15. My Pacifia. Everytime I use it or use another vehicle or see someone else struggling to get something in or out of a vehicle, I remember how much I LOVE MY PACIFICA and its automatic lift gate.
16. My new keychain. I love that its skinny enough to not be bulky in the diaper bag or R's pocket. However its big enough to find in the diaper bag without getting lost. Its also perfet to just slide the keychain in my pocket, letting the keys hang out but not fall out. It fits on my wrist! (Mine is like the picture but the ribbon is pink and orange polka dot...surprise!)
17. Busch Gardens. I swear each time I go, I love it more. Even with two babies, a 7 year old and a hot day.
18. My diaper bag. I went through a couple before I found "the one". It just works for us. I'm convince finding a diaper bag is like finding a spouse, there's one -and only one- for everyone. You might find a few duds before the real deal but then you will be so in love you can't see straight.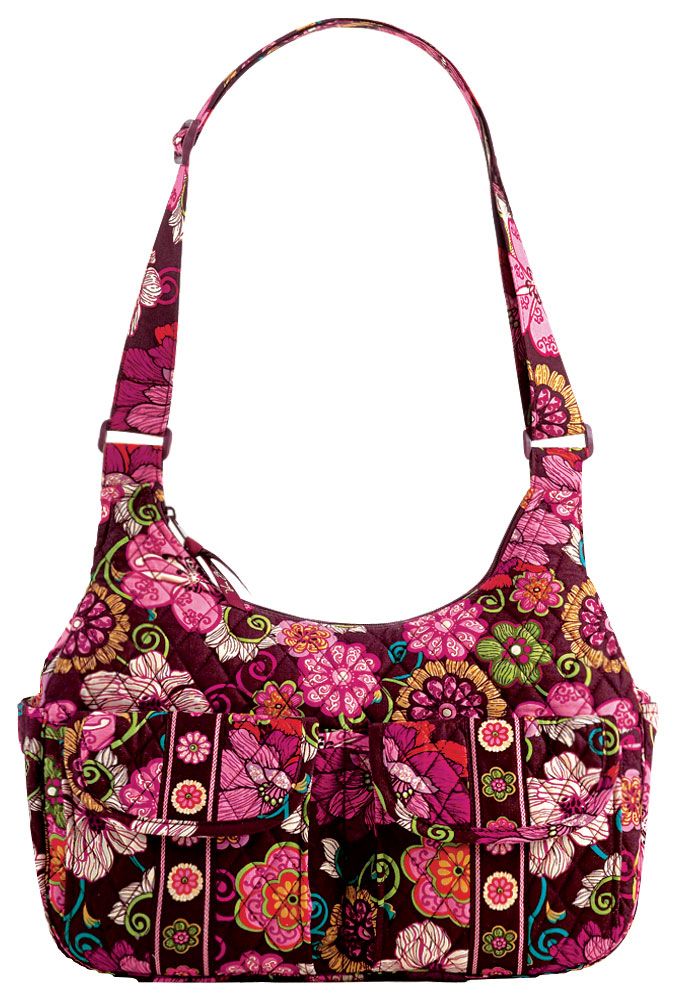 19. That the newest Mozilla Firefox will automatically (if you tell it to) save all of your tabs when your browser gets closed (by your husband) and open them up when you open Mozilla the next time.
20. That I have now purchased, written in, addressed, sealed and calendared all of my cards for the rest of the year (except for Christmas).
21. That I get to make digital Christmas Cards and Invites for Lillian's Birthday party (which will be Saturday, January 24th, 2009. Mark your calendars now and make plans to attend. I promise it will be a spectacular event).
22. Homemade Mozzarella Sticks. Thanks Megan!
Things I hate:
1. That our carseat has an expiration date of next July. That means we will need a new one for our next (if we have a next one) kid. Glad we got this one on craigslist since we used it for a whole 7 months.
2. That Lillian was 26 inches last month and is 25 inches now. Come on people, you are in the Navy, do you think you can measure a baby. Especially one who lays completely still while you do so. Is she or isn't she too long for her current carseat?
3. Baby washcloths. What a waste of material. I just bought at two 12 packs of white washcloths at Target, on sale from $2.49 to $1.69. I keep two boxes on my dryer, one inside the other. In the large box is all the clean white washcloths. In the smaller box, are all the wet/dirty washcloths, ready to be dumped into the washer. BEST THOUGHT EVER. And yes, we go through 24 washcloths in about three days, insane.
4. That to get a new cell phone (a smart one, with a keyboard and a calendar) I must: purchase the phone: $99, add an additional three years to our already obscenely long contract with Sprint, choose a new monthly plan. Which of course does not come in anything similar to what we have now (500 minutes shared between three people), but only much larger (1500 minutes), much more expensive plans. And that is all without any texting or web browsing. I LOVE SPRINT!!!!!
5. The fact that apparently Virginia doesn't get cold enough to require stores to sell hats for babies. Or maybe they're not just "cool" right now. I think they're adorable though, the more outrageous the better, and aim to find some, somewhere.
6. Barney, Dora (although she does try to teach Spanish), Little Einsteins, Elmo, Bratz, Blues Clues and all other over-used kid's cartoons. Even more, all the new cartoons that are so STUPID. We're all about the Bernstein Bears, Gerbert, Dennis the Menace, Inspector Gadget, Bobby's World, Looney Tunes, Garfield and Friends, Doug, Carmen Sandiago, Flintstones, Tom and Jerry, Road Runner, and Heathcliff.
7. That Army Wives hasn't been on for two weeks now.
8. The "service soon" light. If you can prompt the light to come on, you would think you can prompt the light to be more specific.
9. New Facebook, Vista, Office 2007. Nuff said.
10. That if I want to guarrantee R will be here for my next birth, I must get pregnant in/before October or not for three and a half years. YUCK!!!!!! (And NOT HAPPENING in/before October so y'all can just stop asking and petitioning unless you'd like to volunteer your womb.)
Things I need:
1. Ideas for great toys for 1 year olds for Lil's Christmas List
2. Same thing for DVD's (other than Veggie Tales and Baby Einstein)
3. Pink and Orange foods. Leave your comment with all you can think of.
4. Birthday party ideas for entertaining 2-3 year olds.
5. Visitors this fall. Come on people, come visit us.