It is no secret that I love and adore my Beco Butterfly II baby carrier. And Ellison is pretty in love with the thing too. It is the best thing ever.
And it is priced like it is the best thing ever. It is normally $140-$150. Now, I fully believe it is worth every stinking penny of that, BUT I am also not made of money.
Well, if you have been wanting one, and haven't because of the price, has
FrogMama
got the deal for you.
Tomorrow, Monday, December 19, she has
four patterns of the Butterfly II for half off
. That's only $70 for a BRAND NEW, in box, with warranty and return policy
Beco Butterfly II
.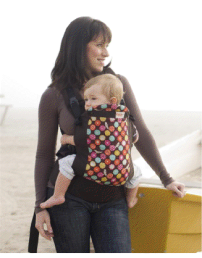 Isn't it pretty? And they have my favorite pattern included.
What are you still doing here? Click on
this lin
k and GO BUY IT.